Model – VUE PRO R 336 9mm 9Hz
Lens – 9mm with 35° x 27° FOV
Sensor – Uncooled VOx Microbolometer
Resolution – 336 x 256
Full Frame Rate – 7.5 Hz (NTSC); 8.3 Hz (PAL)
The Vue Pro R gives drone operators and certified thermographers the power to gather accurate, non-contact temperature measurements from an aerial perspective. Every still image the Vue Pro R saves contains accurate, calibrated temperature data embedded in every pixel, adding even more value to your sUAS operations and services than ever. Vue Pro R adds fully radiometric data-gathering to sUAS applications like building and roof inspections, power grid inspections, infrastructure analysis, natural resources management, livestock management, public safety, search and rescue.
Affordable Thermal Imaging and On-board Data Recording
Record digital video and still imagery to a removable micro-SD card, eliminating data transmission loss.
Simple power-in/video-out interface over 10-pin mini-USB connector
Image settings optimized for airborne operations
Record real-time thermal videos in MOV format
Aircraft flight information is saved in each still image
MAVLink Integration & PWM Controls
In addition to MAVLink compatibility for image geotagging, the accessory port allows remote in-flight camera function control.
Multiple recording options including flight data in each image
Mobile app allows for PWM configurations in the field
MAVLink integration with convenient RS-232 connection
Flexible, Powerful Camera Control and Configurations Options
Easy configuration with the FLIR UAS app lets pilots set color palettes and image optimization features.
Control selectable camera functions with PWM inputs – imagery controls, recording start/stop, and still image capture
Vue Pro R saves Radiometric JPEGs with temperature data embedded in every pixel
Vue Pro R saves still images as Radiometric JPEGs or 14-bit TIFF formats
Optional Power & HDMI Video Module
The Optional Power & HDMI Video Module makes the Vue Pro R easier to integrate than ever.
10-pin mini-USB connector accepts a wider input power range, provides reverse polarity protection, still provides analog video output and access to the camera's on-board storage
The micro-HDMI connector outputs HDMI video for live digital video downlink systems like DJI Lightbridge and 3DR Solo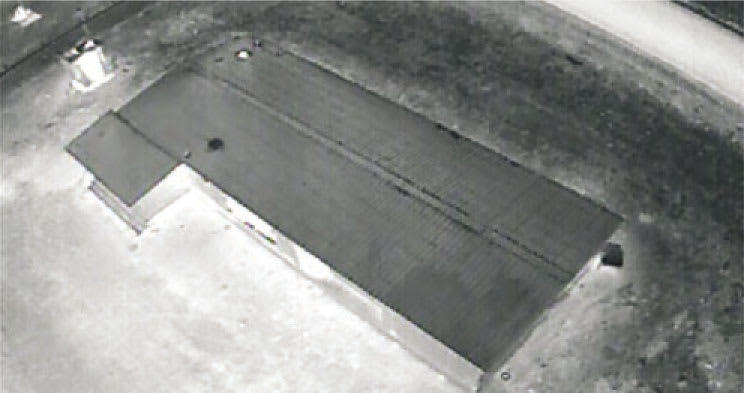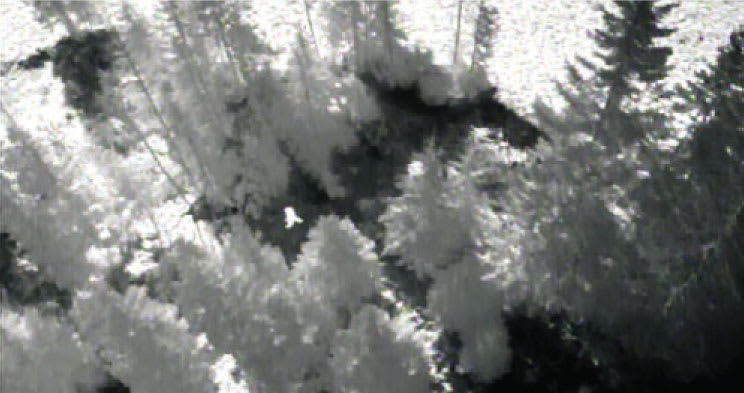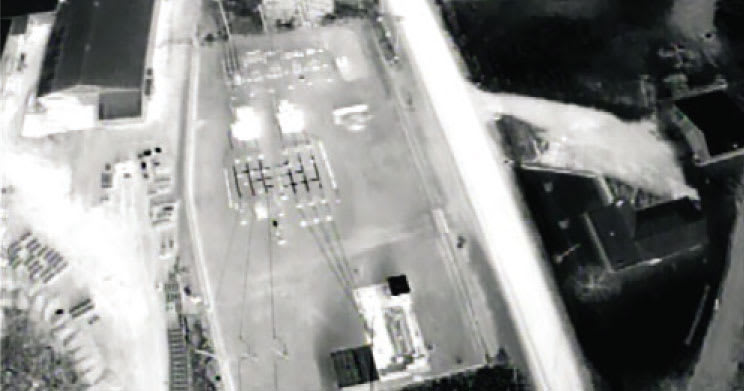 In The Box
Vue Pro R Camera
Bench Cable
Accessory Cable
MicroSD card
Manuals/Guides
Manuals
Spec Sheets
Manufacturer Specs
FLIR VUE PRO R 336 9mm 9Hz Specifications
OVERVIEW
Precision Mounting Holes
Two M2x0.4 on each of two sides & bottom One 1/4-20 threaded hole on top
Size
2.26″ x 1.75″ (including lens)
Spectral Band
7.5 – 13.5 µm
Thermal Imager
Uncooled VOx Microbolometer
Weight
3.25 – 4 oz (Configuration Dependant)
Zoom
Yes – Adjustable in App and via PWM
CONNECTIONS & COMMUNICATIONS
Analog Video Output
Yes
ENVIRONMENTAL & APPROVALS
Non-Operating Temperature Range
-55°C to +95°C
Operating Temperature Range
-20°C to +50°C
Operational Altitude
+40,000 feet
IMAGING & OPTICAL
Color Palettes
Yes – Adjustable in App and via PWM
Full Frame Rate
7.5 Hz (NTSC); 8.3 Hz (PAL)
Image Optimization for sUAS
Yes
Invertable Image
Yes – Adjustable in App
Lens Options
9 mm; 35° x 27°
Lens Options [FOV for NTSC Analog Output]
9 mm; 34° x 26°
Scene Presets & Image Processing
Yes – Adjustable in App
Sensor Resolution
336 x 256
OPTIONAL POWER & HDMI VIDEO MODULE
HDMI Output
1280×720 @ 50hz, 60hz
Input Power Range
5 VDC – 28 VDC
Reverse Polarity Protection
Yes
PERFORMANCE
Measurement Accuracy
+/-5°C or 5% of reading
POWER
Input Voltage
4.8-6.0 VDC
Power Dissipation [peak]
2.1 W (3.9 W)
Tech Specs
Thermal Imagers/Building and Industrial Thermal Imagers Template
Detector Size
336 x 256 Sensor
Image Frequency
9 Hz
Video Output
Yes
Focus
Adjustable
Video Recording
Yes
Accuracy
+/-5°C or 5% of reading
Intrinsically Safe
No
Test Equipment General Attributes
Unique Features
Vue Pro R adds fully radiometric data-gathering
Warranty
1 YEARS
Warranty Details
This covers evaluation and repair or replacement of nonconforming components.
Interfaces I/O
Analog Output, Bluetooth, USB
Storage
Micro SD
Product Weight
0.25 LBS
Product Height
1.75 IN
Product Length
2.26 IN
Product Width
1.75 IN
Shipping Weight
0.28 LBS
Data Logging
Yes
ECCN Number
6A993.a