PARROT ANAFI USA
A DRONE DESIGNED FOR FIRST RESPONDERS AND ENTERPRISE PROFESSIONALS
Manufactured in the US – ANAFI USA offers the same high-end security, durability and imaging capabilities as Parrot's Short-Range Reconnaissance (SRR) drone designed for the US Army. ANAFI USA's data encryption and privacy features are compliant with the European Union's General Data Protection Regulation (GDPR), delivering best-in-class privacy and security for sensitive missions.
STABILIZED X32 ZOOM THERMAL IMAGERY | 4K VISUAL EXCELLENCE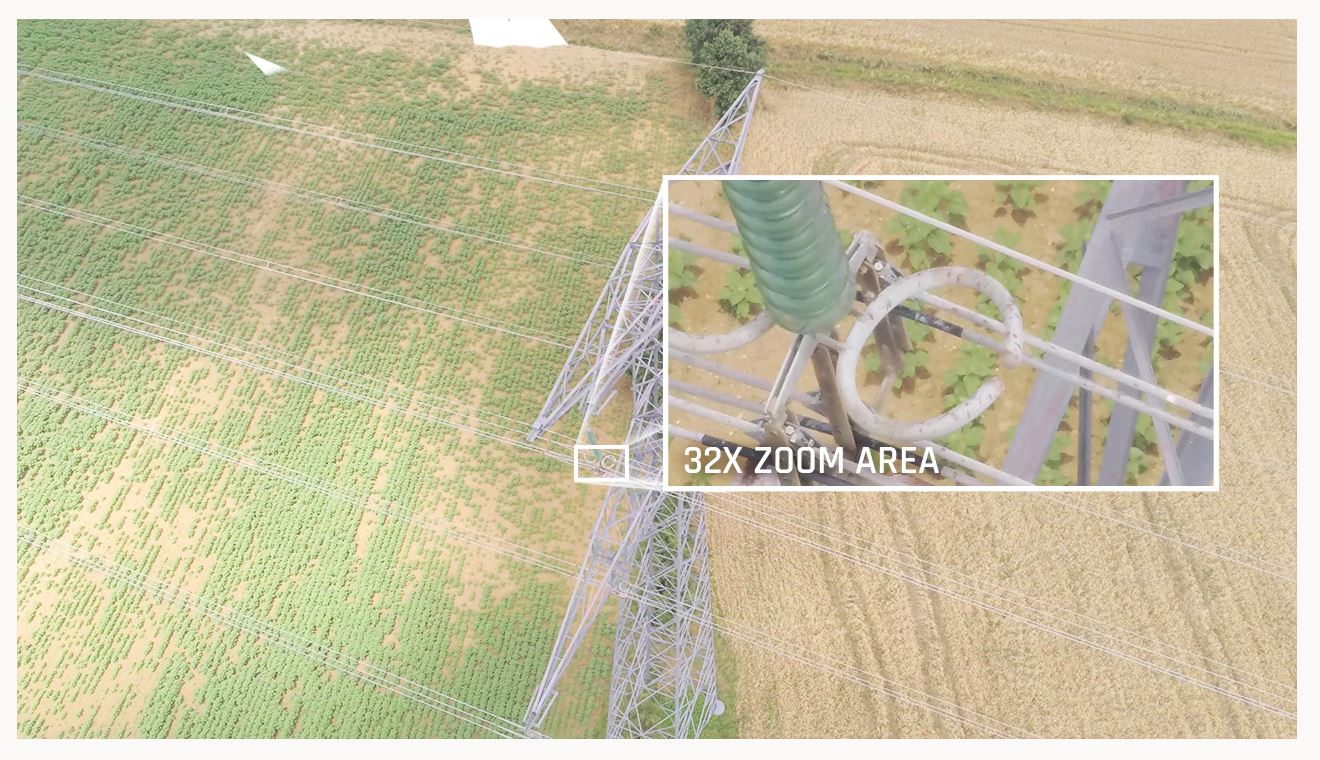 When firefighters arrive on the scene of a fire, the most important need is to view hot spots while also being able to assess the entire visual scene. ANAFI USA's gimbal and advanced optics were designed with this challenge in mind. The 32x zoom is designed around two 21-megapixel cameras, allowing operators to see details clearly from up to 5 km (3.1 mi) away.
The zoom image is coupled (blended) with images from ANAFI USA's FLIR camera. This enables operators to detect hot spots with the thermal camera, while the visual camera allows them to view people and other important details from up to 2 km (1.2 mi) away.
Ensuring excellent image stabilization on 32x zoom images with a light drone (500 g/1.1 lbs) is a particularly delicate technological achievement. Parrot accomplished this feat by coupling the stabilization of the gimbal with full 3-axis digital stabilization via image processing.
EASY TO OPERATE
For first responders and the most demanding professional users, rapid drone deployment is a necessity during missions. ANAFI USA is operational in less than 55 seconds: it takes less than 55 seconds to unfold the drone, turn it on, establish the secure radio link and take off.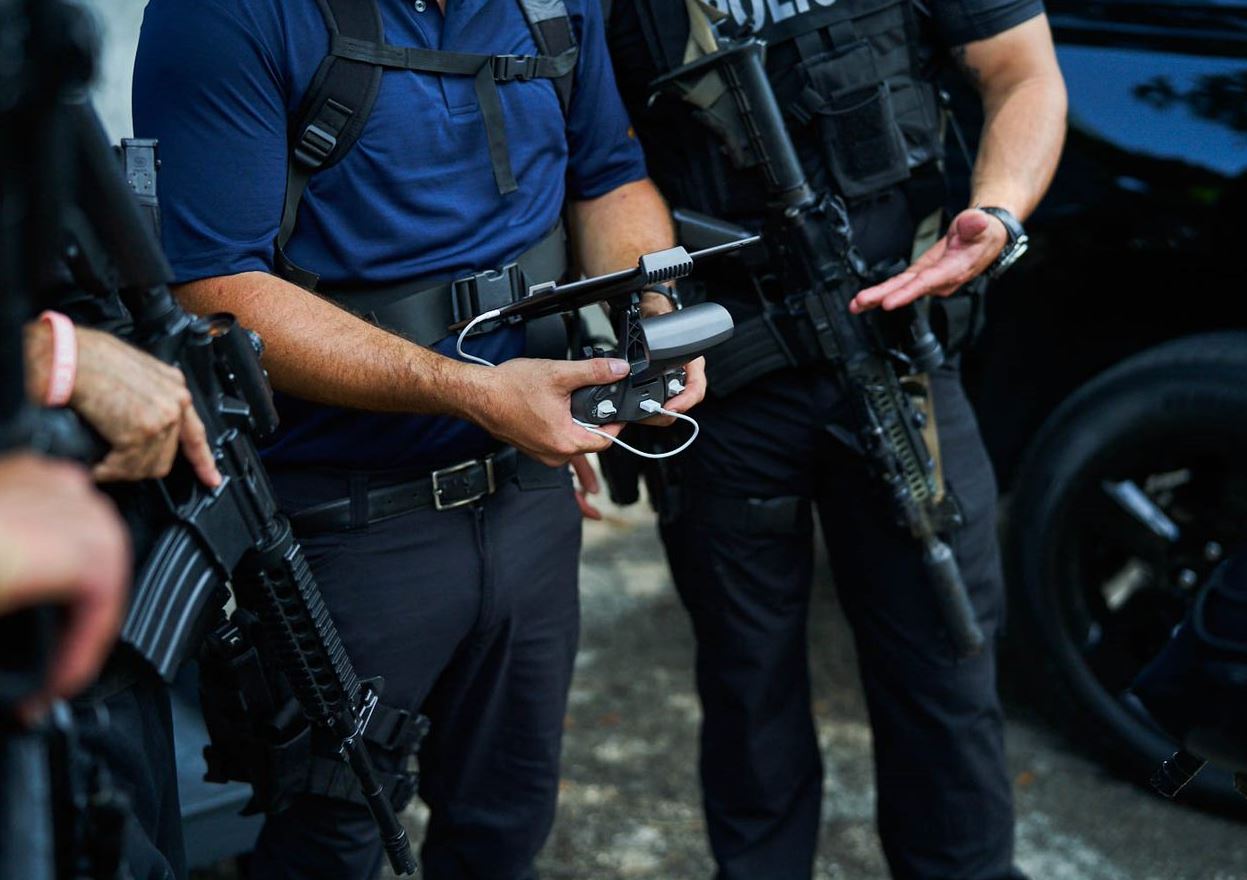 ANAFI USA works indoors without GPS, allowing operators to take off inside a house, pilot the drone through a window to fly outside, and then come back.
Weighing in at just 500 g (1.1lb) the compact ANAFI USA folds easily for maximum portability. Despite its compact design, ANAFI USA boasts a 32-minute flight time – also best in class for a drone of its size.
AN EO/IR SYSTEM FOR DAY & NIGHT ENHANCED SITUATIONAL AWARENESS
A CMOS 1/2 . 4''sensor and EO (electro – optical) tele – camera for a x32 stabilized zoom and stealth observation capabilities
A FLIR Boson® 320 longwave infrared (LWIR) thermal camera: 320×256 resolution, 50° HFOV, temperature range – 10° to +150°C
A CMOS 1/2 . 4''sensor and EO wide camera for visible spectrum short range reconnaissance
Records visible and thermal photos and videos (video quality: 1280x720p in thermal spectrum / up to 4K HDR in visible spectrum)
Replay, edit and analyze thermal media from the drone on the device, without downloading
Hybrid 3 – axis stabilization (2 – axis mechanical stabilization and 3 – axis digital stabilization)
Gimbal tilt range from – 140° (beyond nadir) to +110° (over zenith)
DURABLE, RELIABLE AND ACURATE
PART OF THE ROBUST FREEFLIGHT 6 ECOSYSTEM, COMPLETE WITH MISSION-SPECIFIC FEATURES
Powered by FreeFlight 6, ANAFI's acclaimed piloting software
Fly by coordinates in assisted framing or full autonomous flights: define points of interest (POI), waypoints (WP) and landing points with their satellite navigation coordinates (GPS, GLONASS, GALILEO)
Visual tracking empowered by proprietary deep neural network and machine learning AI
Direct onscreen reading of scene coordinates
Drag and drop an RTH point on the map
Interfaces easily with Pix4Dcapture & Pix4Dreact (fast offline 2D mapping) solutions
TRUSTED AND SECURE – MADE IN USA, ENCRYPTION READY
Designed for the US Army, the drone is manufactured in Massachusetts, USA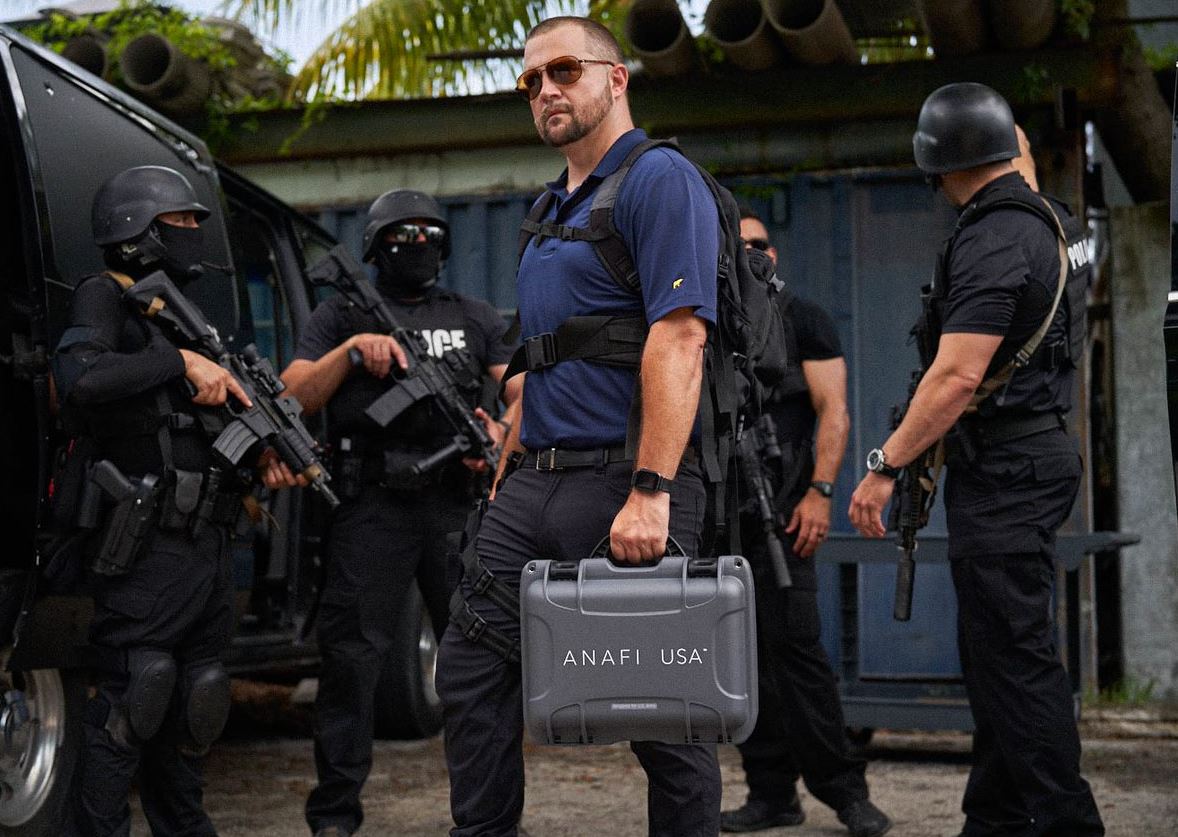 Full AES 512 bits media and disk encryption, for complete data protection in case of loss or theft
WPA2 connection authentication and encryption
Users keep full control over their data
Anonymous flight data stored in secured European servers (if shared by user)
A RUGGED AND COMPACT, ALL-MISSION PLATFORM
IP53 CERTIFIED TO FLY IN RAIN AND DUST, ULTRA-PORTABLE, TAKES OFF IN SECONDS
IP53 certified (5 against solids: dust protected / 3 against liquids: sprayed water and rain protected)
Flies in winds up to 14,7 m/s
Each battery flies ANAFI USA 32 min
Takes as little as 2h to charge
Deployed and stored in under a minute
I looked around other online stores, but chose UAVPrime. Glad I did. They had me flying by the end of the week!
I called in over the phone and was amazed at the service. They took real good care of me.
I called in over the phone and was amazed at the service. They took real good care of me.